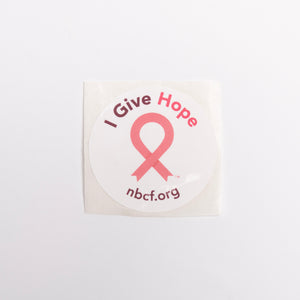 This inspirational sticker can go with you anywhere – on your tumbler, laptop, notebook, or even your phone.
Details:
Size: 1.5" x 1.5"

Glossy finish
Offered in individual units
For large orders over 250 individual units, please email partner@nbcf.org
Items may vary based on yearly updates on graphics & stats. Overall content will not be impacted.